The way people celebrate weddings nowadays is super expensive.
When I got married, I was a college student marrying a recent college graduate, so I did not have much money to work with. At the end of the day. you don't need all of the expensive bells and whistles wedding vendors tell you that you need for your wedding to be an incredibly beautiful, dreamy day. The main event of a Catholic wedding is the Sacrament of Matrimony after all!
In this post, I'm sharing how Caleb and I planned our dream wedding at a more than reasonable price: by prioritizing our needs over our wants!
Catholic Wedding Budget Game Plan
A solid game plan is crucial to saving money on your wedding day. If you do not decide before spending your money where the biggest bucks will be spent (what you can't live without), you'll be tempted to buy everything without even thinking of the cost.
Our materialistic culture tells us: "It's your wedding day. Spend however much makes you happy."
But I can assure you, if you are on a tight budget like my husband and I were, you will not be super thrilled if you begin your marriage with crippling debt. Here are the steps that I took throughout the wedding planning process that brought me peace of mind (and wallet):
1. Decide on a Wedding Budget
Who's gonna help you plan and execute your wedding day?
How much can you comfortably afford to spend?
At what point will you regret spending that money?
Does your style / dream fit your budget?
2. Figure Out Your 5 Must-haves
3. Create a Wishlist of Wants
4. Book the Costliest Things First (for me: venue, photographer, dress)
Do your research into vendors to find the best and most cost effective!
Compare prices (you'll be glad you did)
4. Enlist Free Help and Find Discounts!
5. Re-evaluate and Prioritize Your Wishlist
1. How to Decide on the Best Wedding Budget for you?
Compared to the national average, my wedding cost (~$7,250) is pretty low and very exciting considering I had every wedding element I wanted! Coming to that number was a bit of a daunting process for me because I was getting the majority of my money from outside sources (I had about $1,000 saved from a previous job; I do not recommend borrowing money for your wedding).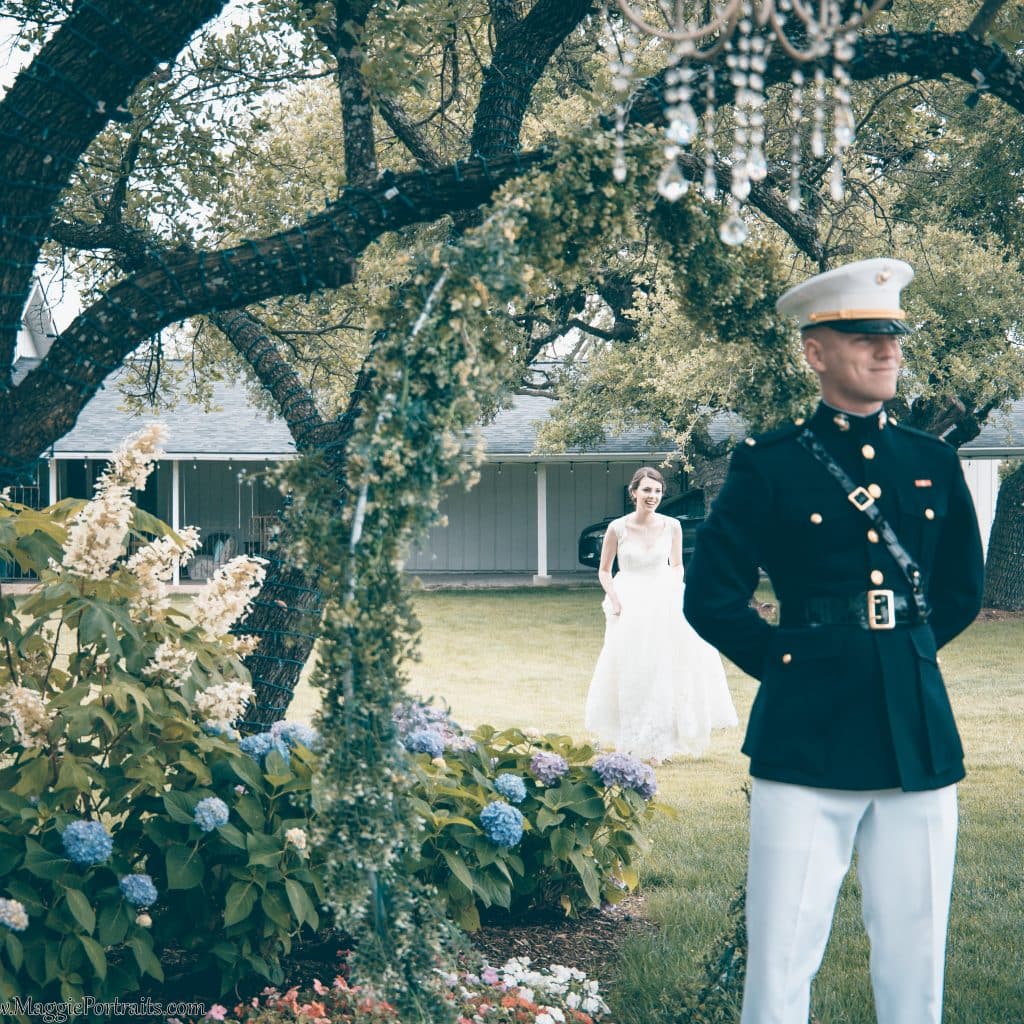 Traditionally, the bride's parents pay for the costs of the wedding and the groom's parents pay for the cost of the honeymoon. Since Caleb and I were not planning a grand honeymoon, we opted to pay for it by ourselves and ask our parents to assist us with the cost of the ceremony and reception.
The first step when deciding your budget: your fiance and yourself need to communicate with one another about how much money you are comfortable spending on a wedding.
What are the other person's expectations about the ceremony and reception?
Will it be a large party or an intimate gathering?

Talk about your preliminary thoughts on the decor/style of your wedding. If one person wants hay bales and the other wants chandeliers, you will need to come to an agreement that makes the most financial sense.
The second (huge) consideration in creating a budget is: where you will get the money from?
Will you need to take on a new job to make some extra cash?
Will your grandparents gift you money?
I've even heard some parents begin saving for their daughter's wedding from their birth . . .
***I am a huge advocate for being open and humble with your parents. It is important to note, however, that some people are more touchy about discussing money than others. It is generally wise to approach these topics in a setting where nobody feels uncomfortable or forced into contributing monetarily.***
If you cannot make enough money to pay for the wedding, you need to be honest with those willing to help you. Caleb and I were full-time students, yet we wanted to throw a great celebration for our friends and family. After convincing them that this was the best time for us to be married (we were so right!) we let them know that we planned on spending less than 10,000 on the wedding, and politely asked them how much they would be able to contribute. Knowing those numbers, Caleb and I were able to estimate how much we would need to contribute to ensure our wedding would be just the way we wanted. (AGAIN I do not recommend this unless your parents are super onboard with your marriage!)
Tip: Consider what season and date you are choosing for your ceremony. If you want to get married during peak wedding season, some venues and vendors might charge more due to increased demand.
2. Next I decided on my 5 Must-Haves for the Wedding
Caleb and I sat down and discussed what we both needed to happen at our wedding in order for us to be happy with the day (other than the obvious– us getting validly married). We decided upon:
Ceremony at a beautiful and traditional Catholic parish. This included a traditional liturgy with an organist and cantor.
Reception venue large enough to host all of our friends and family for a buffet-style BBQ dinner.
Wedding in Fort Worth, Texas.
Professional photographers to document the lovely day.
Though Caleb did not care as much about 3 or 4, those were things that were absolutely necessary for me. If the wedding were elsewhere, my grandparents would not have been able to travel there. And I have a terrible memory and love recalling memories through photos.
Make sure that you and your fiance are on the same page about your 5 must-have wedding items as they are generally big picture items that you will spend large amounts of money on. If you want to have more than 5 needs just know that the price of your day will probably go up or you will need to spend more time researching cost-effective alternatives to the simpler, expensive choices.
3. make a wishlist of your wants
I loved using Pinterest to get ideas for my decor, food, and wedding dress! My favorite Pinterest find was serving a mashed potato bar for my appetizer. It was a hit!
The wants on this wishlist are the things that you hope to find room in your budget for. After ensuring your needs are taken care of and paid for, you will prioritize your wishlist to get the most wants you can afford.
4. Book Your Needs in Cost Order
Take a look at your wedding needs checklist and estimate how much you are willing to spend on each of your needs. Start researching which vendors you'd like to book. The Knot and Wedding Wire websites were golden for jumpstarting this process–especially in finding my wonderful photographers. They allow you to filter your searches based on cost, location, and rankings– all incredibly important considerations in planning a low-cost wedding.
For Catholic weddings, I highly recommend checking out Spoken Bride! They have a list of vetted Catholic vendors to meet all of your wedding day needs (and wants)!
Don't leave planning and paying your needs to a later date. This can lead to an emotional and costly wedding planning speed bump that you will not want to deal with. After all, these are the things and your fiance have decided you must have–prioritize them!
Our first speed bump occurred when we tried to book our ceremony space. Sounds simple and cheap enough, right? Caleb and I love the beautiful St. Patrick's Cathedral in Fort Worth, Texas because of its incredible architecture and traditional liturgy.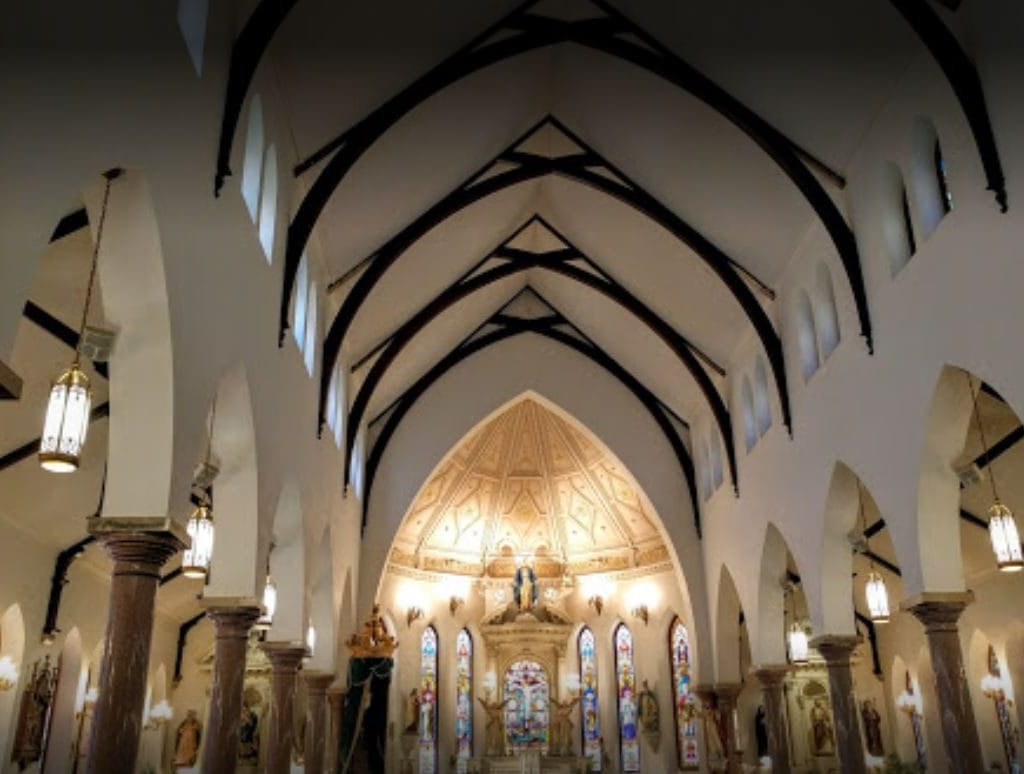 Unfortunately, the Cathedral cost $2900 to use for the ceremony alone. Caleb and I were shocked and disheartened. Our ceremony space estimated cost was $100. Oof. We realized we would have to find a smaller parish to hold our ceremony, though I was still determined to find one with a classic design.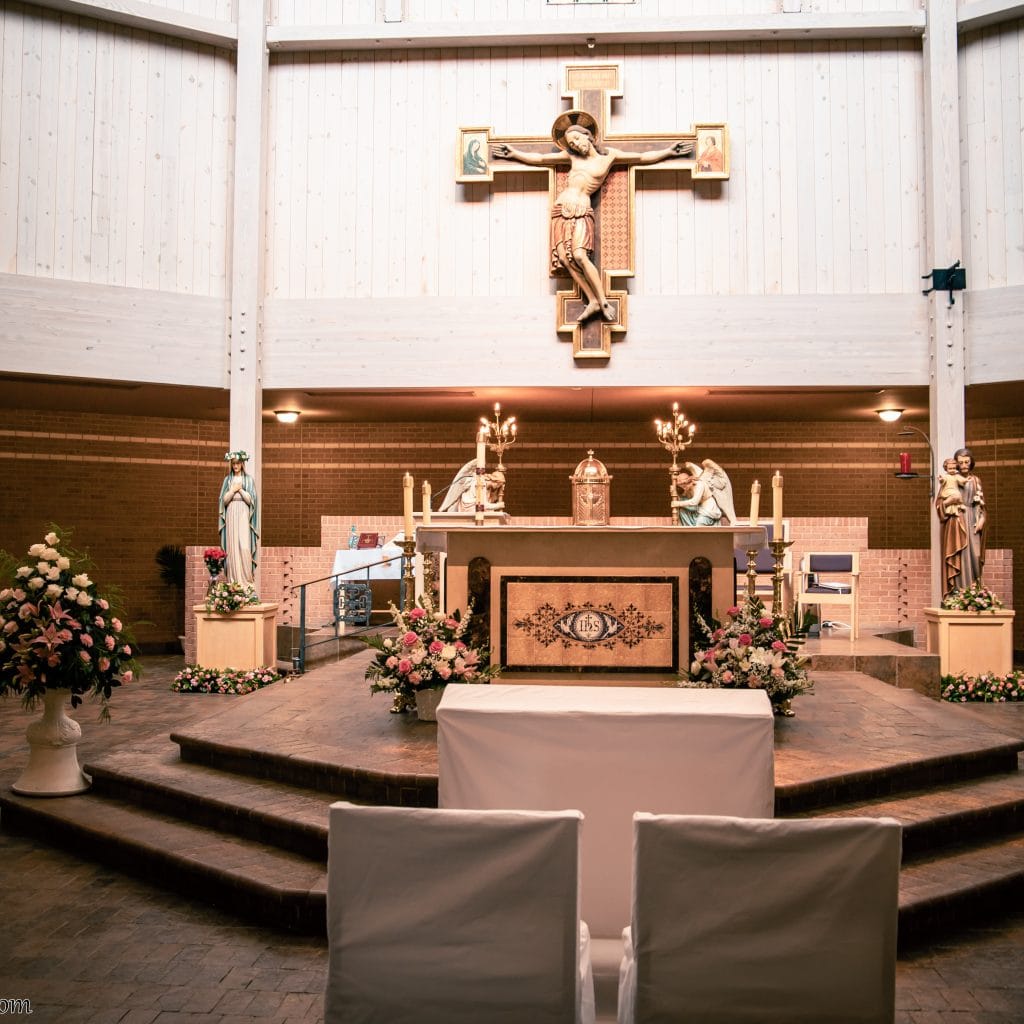 After contacting half a dozen parishes that did not work out because of date conflicts, unbelievable costs, and non-traditional liturgical guidelines I finally found one that checked most of our boxes: St. Peter the Apostle in White Settlement. Though it still ended up costing us $500 (which is, in my opinion, an egregious amount considering our ceremony only lasted an hour and a half), we still had a need paid for and checked off.
If I had pushed planning that need off later, we could have been out of luck for finding a parish that came close to our price range and fit our traditional preferences. I would never have assumed a church venue would cost that much.
Once you are finished organizing and checking taking care of your needs, you will want to move on to:
5. Booking Your Wedding Wants!
This is where getting creative and phoning a friend really comes in handy. If (like me) your needs ate up a sizable portion of your budget (venues, food, and photographer were my top 3 costs), you'll need to be extra diligent in your search for cheap ways to achieve the wedding results you desire. Here are some of my favorite ways I saved money:
Caleb and I had the flowers from a previous ceremony left in the parish for our wedding! This saved us hundreds of dollars on ceremony flowers.
We had Caleb's Aunt (an interior designer and extraordinary planner) be our wedding coordinator and florist. All I had to do was order some roses for her, and she got some beautiful wholesale greenery for us to use in our bouquets. Best part–the labor was free and wonderful!
Had my good friend, Keith, bake some delicious cupcakes as his wedding gift to us (they were eaten so fast I never had a chance to try them).
The reception venue Caleb and I chose (Stillwater Meadow) had a groom and bride's house for us to get ready in AND had a huge room full of decorations for us to choose from! This was included in the cost of the venue and made our day run SO SMOOTHLY.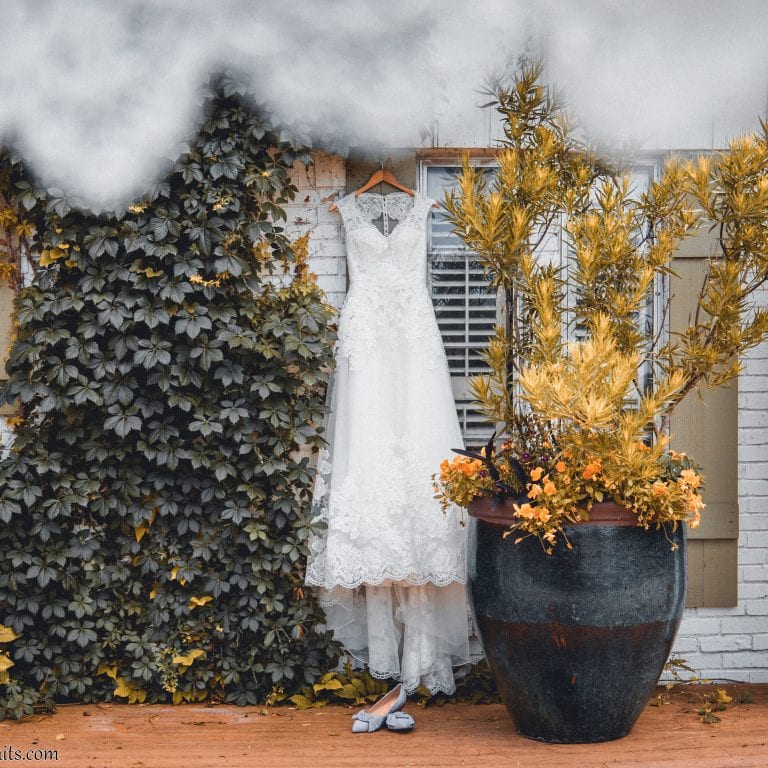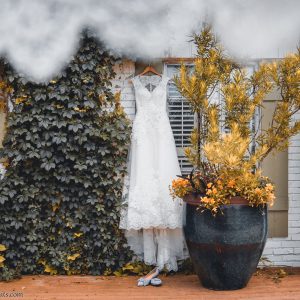 As any savvy saver knows, asking for discounts is always a good idea. The bed and breakfast Caleb and I stayed at for the first night of our honeymoon had a 15% military discount! Military, teachers, first responders, and more often qualify for countless discounts. Also, if you'll be shopping at hobby stores like Joann's or Michael's, they almost always have online coupons for a substantial amount off your purchase.
6. Re-evaluate Your Wedding Budget and Plans
If you make it to the end of everything you want and still have money left over, way to go! Put it in savings. If you still have things on your wishlist after booking and buying the obvious needs and wants you desire, yet are coming close to the bottom of your pocketbook–it is time to re-evaluate.
Ask yourself these questions to decide whether something is worth the cost:
Will not having this item negatively impact my day?
Will not having this item negatively impact my guests' time?
Looking back in 2 years, will I regret not having this at my wedding?
If you answer yes to any of these, try to keep that item or experience on your radar. If after thinking it over, you decide it is something you can do without, forget about it! I had some expensive ideas that would have been cool, but I am so glad I did not go through with:
Throwing lavender (in lieu of rice) after my ceremony. It was hot outside and everyone just wanted to get in their cars and drive to the reception!
Hiring a DJ. Caleb and I made our own playlist, set it to fade between songs, and we danced with our guests for hours!
Expensive party favors. My wedding gift to Caleb and his to me was our mutual love and respect for each other and the fact that we threw an awesome party for all of our friends and family. For our guests, I gave away seed packets that I designed myself. They were cheap and adorable!
The bottom line is, you do not need to spend thousands of dollars on your wedding day for it to be a beautiful day filled with love and happiness. A lot of people have great, cost-effective courthouse weddings and get on with their honeymoon and do not regret a single thing!
Caleb and I were very careful with our budget and deciding what we needed versus what we wanted. If you and your fiance communicate about what is important to you and create a plan of attack, you will be able to plan the wedding of your dreams for as little or as much as you want to spend!
Are you a youngin' thinking about planning a wedding? Check out my post all about getting married young right here!
This post may contain affiliate links, which means I receive a commission if you choose to make a purchase through one of my links (at no cost to you). See my disclosure for specifics.