My husband Caleb and I got married in a super busy time of our lives. Our wedding was only a month after he graduated college and a week before I began 15 college hours in the summer (with a 19-hour fall semester to go)!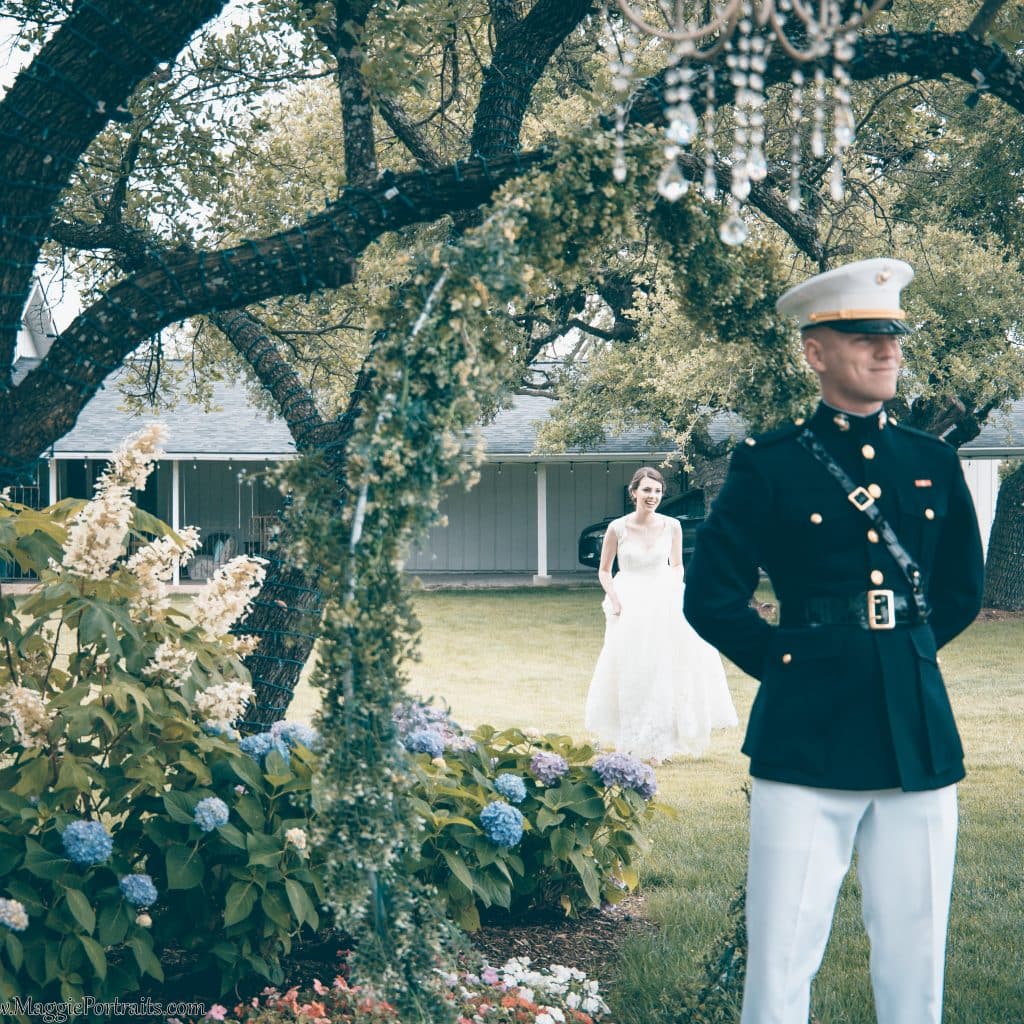 Originally, we planned to get married in May 2019 so he could drive a week later to Quantico, Virginia to The Basic School (Marine Corps officer school). His military orders got changed, however (something we've gotten pretty used to), so we spent the summer in Texas together before reporting to Quantico in early October.
I don't consider us an abnormal couple . . . but I wouldn't say we're average, either? I don't know. I think we're pretty relatable folks.
Regardless of the relatability of our situation, in this post I'm sharing with you what I wish people had told me about planning a wedding in college (or in general):
Your family and friends might think you're bonkers
You might have to ignore them 🙂
Time management is key
Don't fret over finances. (The end goal is a valid marriage after all.)
Okay. Onto that wedding planning experience in college. For one thing,
your friends and family might think getting married in college is a crazy bad idea.
Here's what happened to us (and a lot of other folks getting married young and in college).
Caleb and I began discussing marriage around our fourth month of dating. Caleb and I had both been in serious, long-term relationships before dating one another. We both knew what we wanted out of a spouse at this point.
It's also my opinion that dating somebody without the prospect of marrying them in the future is silly. If you won't not marry that person, what's the point of dating? (Modernist ideas about relationships aside.)
Related Post: The Complete Catholic Guide To Getting Married Young
I like to think that Caleb and I were pretty efficient in the courting department!
Even though we had lots of college and extracurriculars to do, we spent lots of time with one another, got to know each other's problem-solving abilities, emotional needs, and spiritual pace. We met each others' friends and families and learned more about how each of us were raised.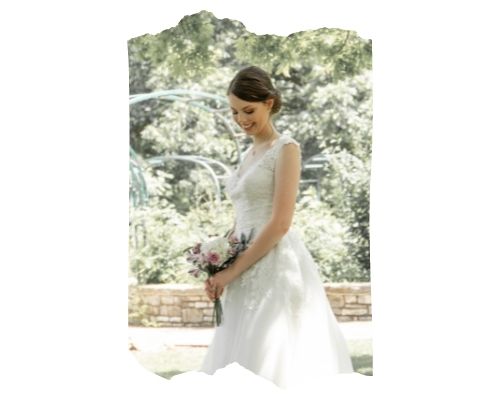 Finally, in December, Caleb let me know he was going to ask my parents' permission to propose to me. (Which I absolutely would not have him do again for reasons I suspect I'll share soon.)
I told him that they'd probably not be incredibly receptive to this as I am their youngest daughter and I was only 19 at the time . . . blah blah blah. I knew that they would be concerned we wanted to get married so soon not to mention I was about to complete my final year of college.
After a good deal of discussion and prayer, Caleb decided to at least try to ask their permission. (Again, I do not recommend this. And not just because my parents were concerned.)
Boy were they not on board.
At first, they didn't believe we were serious and immediately declared the marriage was not feasible while I was still in college.
Whelp. Naturally, we started planning the wedding anyway.
Related: Questions To Ask When Deciding On A Photographer For Your Catholic Wedding
A couple weeks later, we respectfully explained our intentions to be married in May before Caleb was scheduled to leave for TBS. I assured them that I was completely confident that Caleb would take care of me financially, emotionally, and spiritually (and everything else we could think of, which he does).
Sadly, it's not uncommon for the current generation of parents to be absolutely opposed to their children marrying young. The average age of marriage for men and women has steadily increased in the modern era ever since the sexual revolution in the 1960/70s (1). Young adults (especially women) increasingly wait to start a family and instead pursue a big career in their 20s.
This 'norm' coupled with the seemingly meager amount of time Caleb and I had dated made my parents exceptionally wary of our joining together in the Sacrament of Matrimony.
But we didn't let their concerns stop us . . . because we knew that God was calling us to be married! So, we began our marriage preparation through St. Mary's College Station.
TBH even if your friends and family might think you are nuts, the decision to marry is ultimately between you and God and your partner! You'll need to honor your mother and father in this, though, as the gal is still under their domain until married.
If you are trying to make this decision, Godspeed in any difficult discussions you might have, and you might want to check out my two-part post about what questions to ask your partner before marriage!
Once you decide to get married in college (or at any time of life), you might think you're crazy!
There are many couples who like to paint their relationship as all rainbows and unicorns. If those married couples claim the same peace and butterflies while planning their own wedding (especially while taking college courses), their mind has probably blocked out the trauma that occurred during that planning.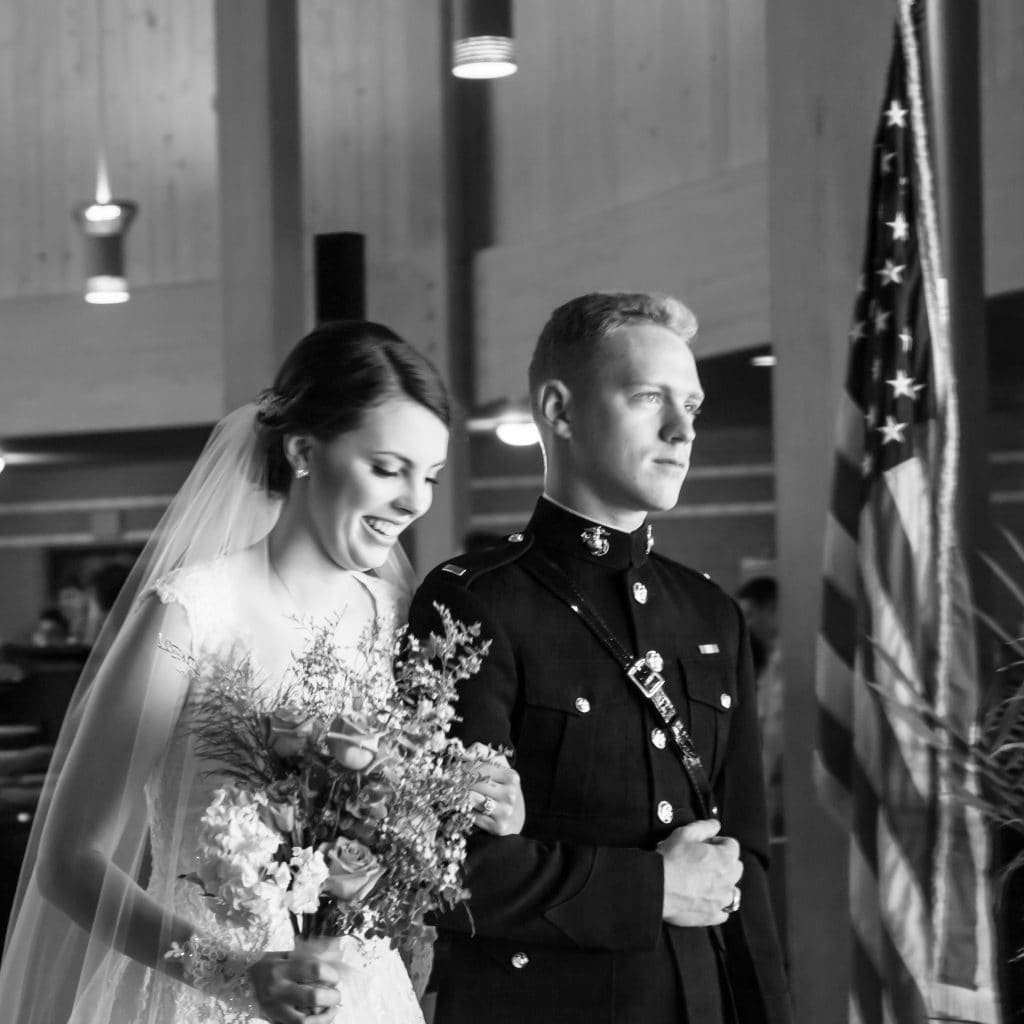 Taking on wedding planning as well as a regular (or over-booked) college course load is incredibly stressful. We planned our wedding while I took 16 hours and he took 15 at Texas A&M! Thankfully, I enjoy organization & party planning and already had a wedding Pinterest page started before Caleb had even proposed to me.
The most important thing to keep in mind when planning a wedding in college is time management.
Find a way to keep all of your school assignments, tests, and essay due dates AND your wedding appointments, marriage prep meetings, and date nights in order!
Figure out your wedding date first and then work backwards. I don't recommend getting married during the semester (unless it's a really small affair). If you're getting married in between semesters, try to give yourself a buffer zone before and after classes are going on.
When planning my wedding, I scheduled all of my classwork and meetings on Google Calendar (color-coded of course) & I took to-do style notes in my journal. Any time I thought of a decision Caleb and I had not yet made (like the cake which we did not order until waaaaay later than preferable), I jotted a note in my journal and placed a little empty checkbox next to it!
This system worked pretty well for us as Caleb and I love to-do lists. Find a way for you and your honey to keep y'alls' obligations to school and wedding planning sorted.
Try not to go crazy if your finances get crazy.
There are plenty of unexpected costs during wedding planning and college. Depending on the marriage preparation requirements of your Diocese, you might need to buy booklets ($5-15), pay for weekend retreats ($100-300), or Natural Family Planning consultations ($50-75).
I really really wish somebody had told me how awkward and difficult it can be for your parents to pay for your wedding. If your folks are offering to pay for your wedding but they're unsure if it's even a good idea, you might want to reconsider how you're financing the thing.
REMEMBER. The equation to be validly married in the Catholic Church is:
One man + one woman + one priest + one sanctuary + 2 Catholic witnesses + Diocesan preparation requirements = valid Catholic Sacrament of Matrimony
If I could go back, I would:
Accepted as little money from my parents as possible to avoid the temptation of overspending
Given myself an even smaller budget
Searched for a parish that didn't charge $400 (which was a DISCOUNT!!)
Have a family friend make the cake(s)
Found a cheaper reception venue
Made sure my dress alteration lady wouldn't charge me an arm and a leg

Some places I'm glad I cut costs:
Didn't pay for a florist. I simply asked the parish to keep whatever flowers they had there (I think they were from a baptism?) for the wedding day. We also ordered wholesale flowers and made our own bouquets.
Borrowed jewelry from my grandmothers
Bought cheap shoes on Amazon (they were comfy, affordable, and NOBODY saw them!)
Only used decorations my venue had on hand. Cute foliage, bouquets from bridesmaids, and candles on the tables. Super easy and cute. (Don't spend too much on decor! If your venue has it, great. If not, twinkly lights, foliage, and table settings are really inexpensive online.)
Bought Caleb an inexpensive gold wedding band from Walmart. #designer
Mom helped me DIY my invites and thank you notes. (Again, super cheap options online!)
To wrap up these thoughts on organizing and financing your wedding whilst you are in the midst of finals (God forbid), you must figure out how much money you plan to spend on your wedding. Who will finance your wedding? How much? What do you actually need (see equation above)?
Long story short, planning a wedding while you're in college involves extra organization, work, and dedication, but it is certainly do-able!
Actions to take if you're trying to plan a wedding in college:
Discern whether God is calling you toward the Vocation of Marriage with your significant other.
Talk to your partner about the expectations you both have for your wedding.
Keep in mind that your parents / friends might not be super onboard at first (or ever). Even if they like your significant other!!
Choose a wedding date.
Plan, plan, plan (around college classes, of course).
Notes:
[1]: Pew Research Center; Marriage Rate Declines and Marriage Age Rises
This post may contain affiliate links, which means I receive a commission if you choose to make a purchase through one of my links (at no cost to you). See my disclosure for specifics.